Faith is committed to not only sharing Jesus with others, but also showing Jesus to others. This is demonstrated through our Compassion | Outreach Ministries in which we provide food and clothing to families in time of crisis. We also host city-wide compassion ministries that demonstrate the love of God in a tangible way along with other benevolent ministries.
HOPE IN THE CITY
Hope In The City is an annual event each August where we invite 5000 people to come receive help with school supplies. Each school-aged child receives a backpack full of school supplies and both the children and adults receive a gospel presentation using contemporary themes and a free meal. This is the largest back-to-school outreach in Oklahoma. Over 50,000 recipients have received over 1 million school supplies as a result of this amazing community event!
Church Under the Bridge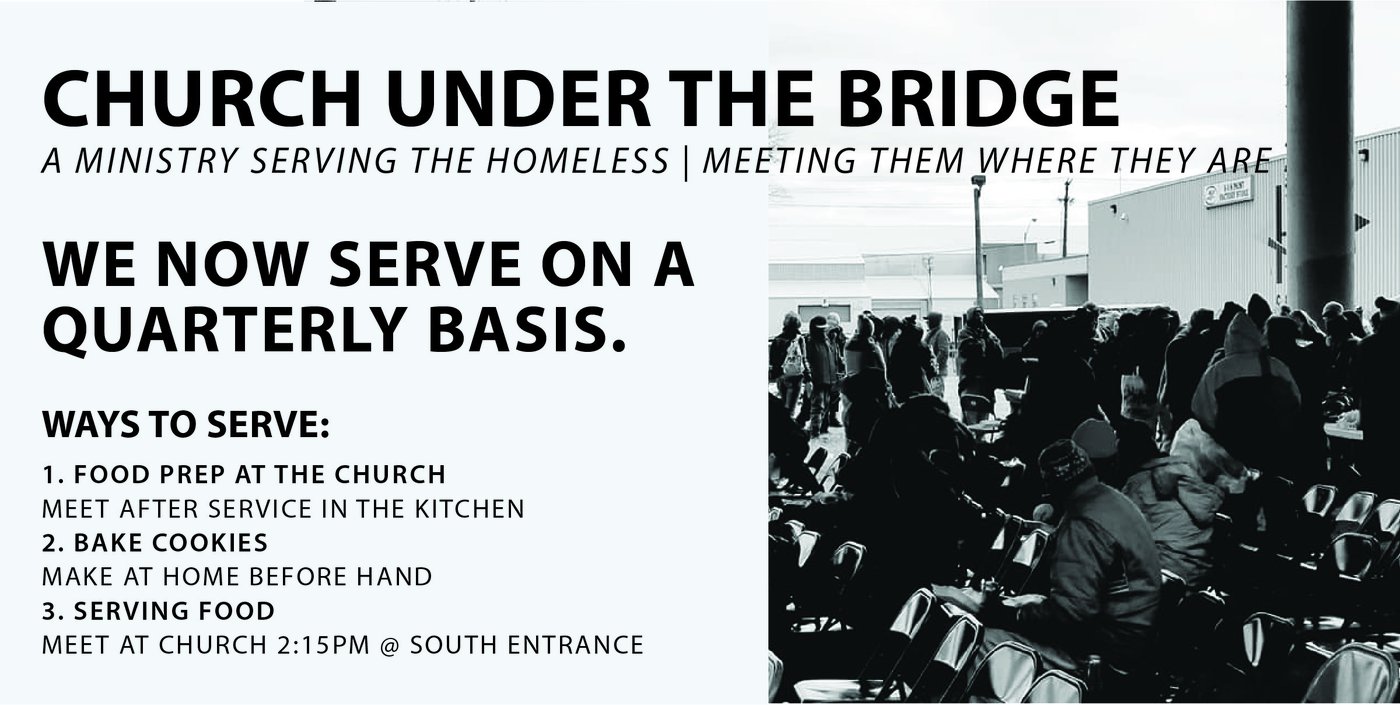 Church Under the Bridge's vision is to restore hope to the homeless and hurting. We have adopted the theory that in order to reach people that no one is reaching, we must do things that no one is doing. It is our vision to maintain status as a church without walls. We are here to minister and to serve those who do not feel comfortable within the confines of traditional church. Faith Church partners with Church Under the Bridge Ministries on a quarterly basis to provide church services and a meal to the less fortunate in the OKC Metro.
Feel free to contact Robin Bates at 405-948-7100 for more details about how you can
get involved and serve in this great outreach opportunity.
Grief Care

Grief Care is a ministry provided to help those who have lost a loved one through death or divorce. Psychologists have determined that the absolute worst stress a person can experience in life is when a family member dies or divorces. The result is grief and bereavement. Grief Care is a time of sharing, counseling, and comfort that brings relief in the midst of grief. We have counseling sessions and journey through the Word of God for answers to the problems faced in these situations.
For more information, please contact Pastor Doug Muchow at 405-948-7100.