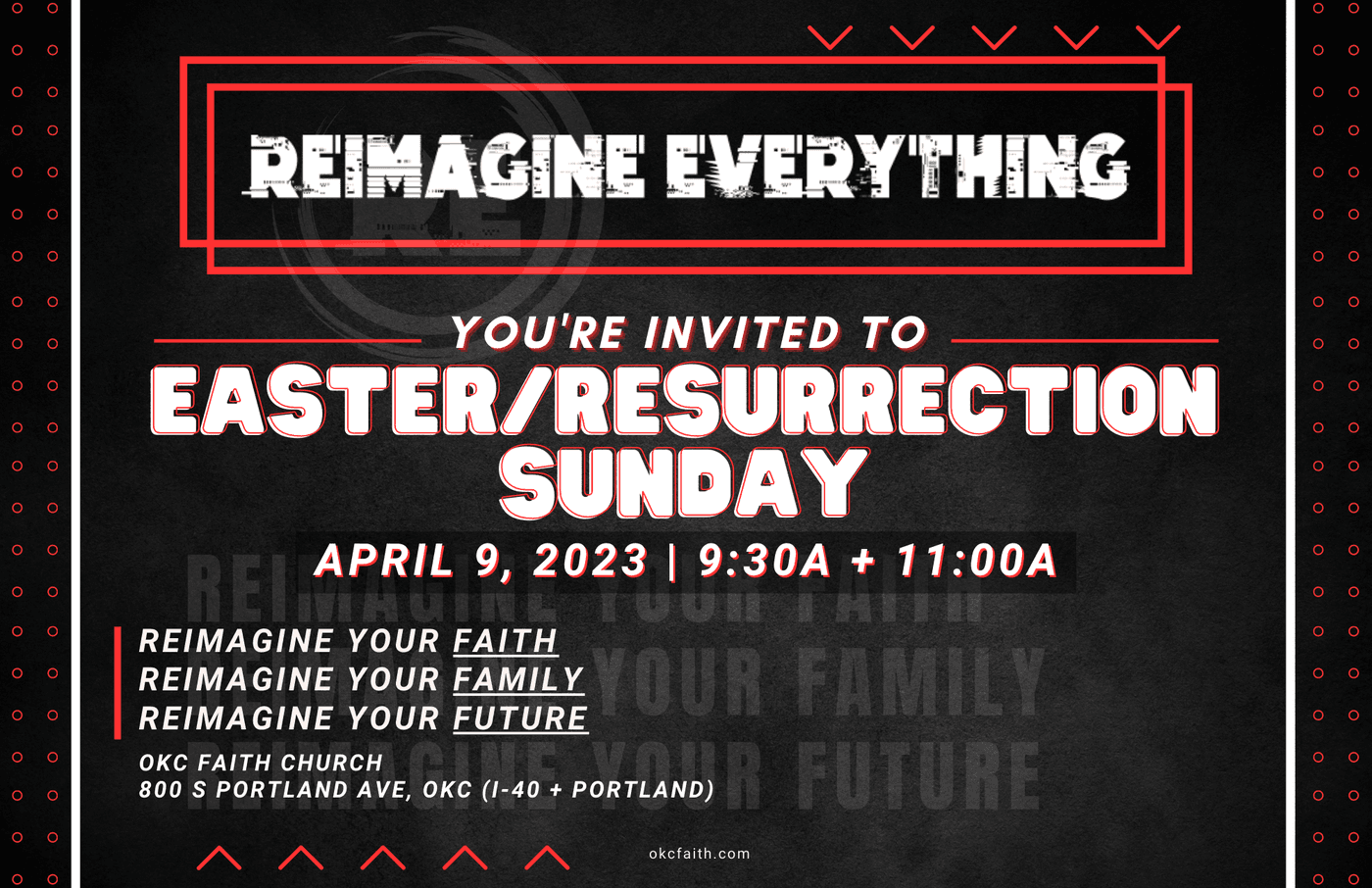 Join us Sunday, April 9th for our Easter/Resurrection Sunday. Pastor Bates will be brining a powerful message on how to Reimagine Everything. You will Reimagine your Faith, Reimagine your Family and Reimage Your Future. We will also be participating in Community Communion as a part of our 9:30am & 11am Services. This is a day you will not want to miss.
There will be no Discipleship Communities on this day.
Childcare is provided during all of our services.